WELCOME to Mike's Body Shop
We understand that dealing with an automobile accident is never a pleasant experience. Worry and concern about your vehicle and getting it back on the road without being taken advantage of can be very stressful... especially if you have never dealt with insurance companies or auto repair shops.
At Mike's Body Shop in North Wilkesboro, NC, we pride ourselves on providing every customer with the highest level of respect and customer service. Since 1991, we have worked with hundreds of folks in Wilkes County and beyond in making the entire repair process as painless as possible.
Our shop is fully equipped with state of the art car repair equipment and our highly trained technicians provide the best auto body and frame repair services in the area, for both foreign and domestic cars.
We accept all insurance work and will gladly assist you in the claims process. We also accept private pay and other customer work as well.
So, if you ever have need for a collision repair specialist, please consider Mike's Body Shop. We are 100% committed to providing high quality repairs completed in a timely fashion. Plus, we offer free estimates and a Lifetime Warranty on our work!
Mike's Body Shop.....call us today!
Watch Our Video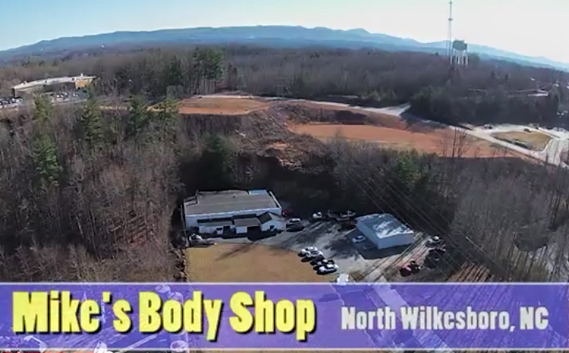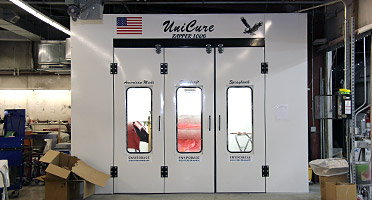 State of the Art Equipment
Mike's Body Shop prides itself on having the best paint and repair equipment available in Wilkes County. By utilizing the latest technology, we ensure your vehicle's body is made like new again.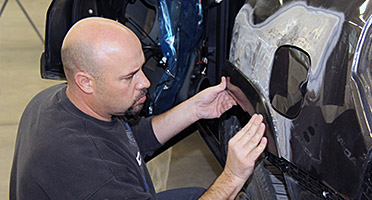 Highly Trained Technicians
Every technician at Mike's Body Shop is a skilled and highly trained professional who receives ongoing training and education. Each of our technicians has been with us for many years.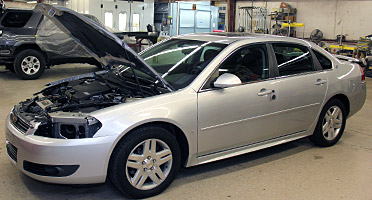 Lifetime Warranty
Mike's Body Shop stands behind it's work. We offer a lifetime warranty, so you can rest easy knowing that we will never take shortcuts in returning your vehicle to the best condition possible.